VLC Introduction
To make Vietnamese language closer to you, we have a club for learners and any foreigner who is interested in.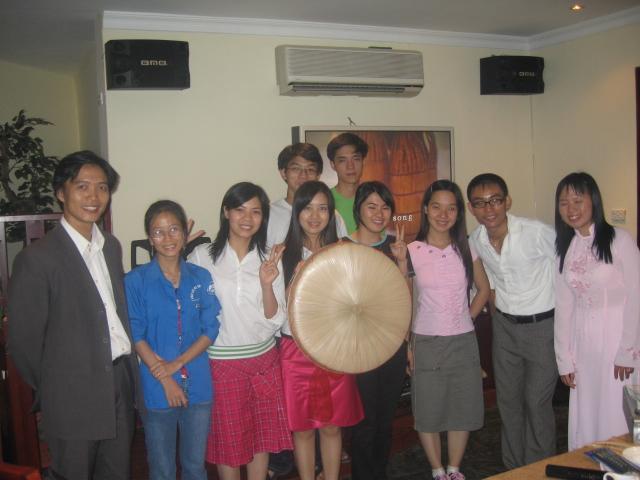 What will you get at our club?

Firstly, you'll have a chance to speak Vietnamese with skilful teaching staff who use an appropriate and modern Vietnamese. In addition, our speakers always make bilingual speech, Vietnamese and English, thus you can compare the two languages together for more understanding of Vietnamese.
Secondly, you will have opportunities to enjoy Vietnamese folk songs. Those can either be performed by professional singers or members of our group. And if you want to try your singing, just feel free, here we have a Karaoke system waiting for you.
The third interesting thing is Vietnamese food. In each meeting, we introduce to you one kind of traditional food.
All about the club will be informed you in advance (about a week).
See you at our club!


This Category is currently empty