Housing Services
Housing service and Home stay program

We offer housing service and Home stay program for learners who want to fully experience the culture with local families. Stay with a Vietnamese family in Hanoi, experience the life here and practice what you have learned in class.


In Hanoi you find most types of properties (Houses, Villas, Apartments and Office rental) for most budgets. VTG Real Estate Agent provides you with the best deal in real estate rental property in Hanoi - Vietnam. Save you money and time finding the property and home that you want. The more you can tell us about your needs and desires the easier it will be for us to help you find the right home.
1) HaNoi House for rent ,Apartment for rent ,villa for rent, office for rent . We go extra mile, at no extra charge, to find your ideal housing. We will cater a search for the perfect location and price for you.
2) Negotiations with the Landlords: We work with you as a team to get the best deal possible.
3) Step-by-Step completion of the lease: We provide all documents necessary to help complete the lease
4) After-rent services: Our team of trained technicians will respond to any housing problems that may occur as quickly and professionally as possible during the tenure of your lease.
5) Free charge for tenants: Our services are 100% FREE for tenants

This website contains listing some of many property rentals in Hanoi and useful advice about looking for your home and house to decide what is that best suits your needs.
Please contact us for further information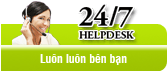 Housing and Home stay department

Hotline: +0904.336.967 ( Mr Dao )
Email: Housing@VietnameseTeaching.com