Vietnamese Courses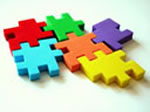 Officially set up in June, 2004 we provide foreigners with an appropriate and modern Vietnamese. You, learners can definitely choose a suitable programme according to your level, your availability, and your location.

FACE TO FACE LESSON
- Living in Hanoi, you might meet difficulties with Vietnamese language.
- You do not have fixed time to devote to your language studies.
- You want to pay the least, and at the same time you would like to have the best tutors.
We meet all your demands.
LESSONS

HOME AND CAFÉ LESSONS

CENTER LESSONS

Hai Ba Trung & Hoan Kiem

Ba Dinh &

Dong Da

Tay Ho&
Cau Giay

One-to-One

$8/hour

$9/hour

$10/hour

$9/hour

Two-to-One

$6/hour

$6/hour

$7/hour

$6/hour

Groups of three students

$5/hour

$5/hour

$6/hour

$5/hour

Groups more than three

$4/hour

$4/hour

$5/hour

$4/hour
One lesson lasts at least one and a half hours.
If it interests you, don't hesitate to contact us:
Ms Hanh: Representative
Mobile: +84904336967
Email: manhdaodang@gmail.com

Skype Name: vietnamesetutor
ONLINE LESSONS
We offer private tutoring worldwide using the newest Internet technologies. From the comfort of your own home or business, you can learn Vietnamese from a native speaker. It is easy, fun, and educational. Regardless of your ability, you can learn and improve quickly using our proven methods.
LEARNING LEVELS
- Tourist: Has no knowledge of the language and wants to know simple words and phrases for a short visit to Vietnam.
- Beginner: Has no knowledge of the language and wants to begin a course of study.
- Intermediate: Has the ability to understand simple sentences and wants to improve in vocabulary and fluency.
- Advanced: Has the ability to understand most conversations and wants to correct any persistent grammar or pronunciation errors.
- Home speaker: Has some ability after learning the language at home from parents or relatives and wants to build stronger writing and speaking skills.
- Convenient : When taking lessons online, you receive your lessons and interact with your teacher on a computer at home or at your office. You don't have to commute across the city to meet your teacher. Not only does this free up time and energy that you need for other things in your busy life, but it also means you can take shorter lessons more frequently, which can be more effective for language learning.
Please contact us for further information